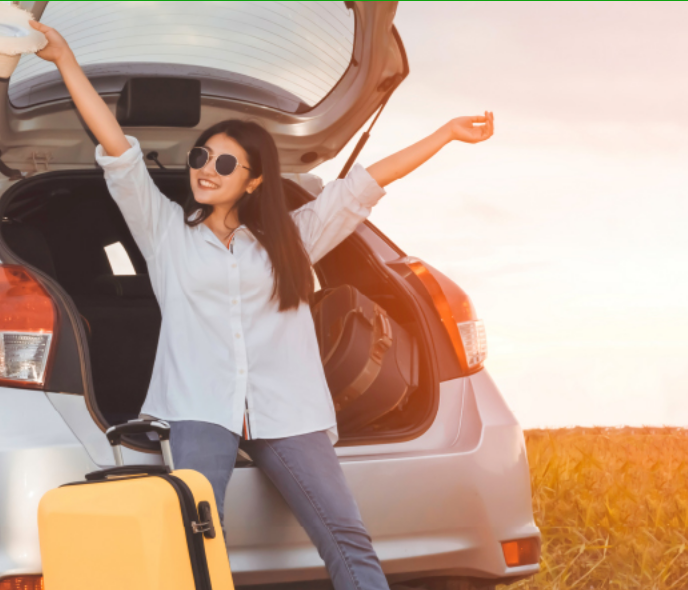 Indian Zoomcar wins $10 million financial investment in merger with Innovative
India-based car sharing platform Zoomcar announced on Wednesday a financial investment of $10 million as part of the merger with Innovative International Acquisition Corp, a special purpose acquisition company listed in the United States.
Zoomcar said in a statement that the two parties have reached a definitive merger agreement that will make Zoomcar a publicly traded company.
The transaction values ​​the combined company at an implied pro forma enterprise value of approximately $456 million.
Upon closing, the combined company will be renamed Zoomcar Holdings, Inc. and expects to list its common stock on Nasdaq.
In addition to and concurrent with the signing of the merger agreement on October 13, Ananda Small Business Trust, a Nevada trust, a subsidiary of Innovative's sponsor, Innovative International Sponsor I LLC, invested a total of $10 million in Zoomcar in exchange for an engagement convertible note issued by Zoomcar to Ananda Trust.
Under the agreement, upon consummation of the proposed business combination between Innovative and Zoomcar, Zoomcar's repayment obligation will be offset by the obligations of Ananda Trust under a concurrently executed subscription agreement entered into by Ananda. Trust and Innovative to subscribe for 1 million newly issued shares of Innovative at a purchase price of $10 per share.
The subscription agreement includes registration rights obligations on the part of Innovative and is subject, among other customary closing conditions, to the completion of the business combination.
In the event that the business combination is not completed, the note issued by Zoomcar in consideration for the Investment will be exchanged for a Zoomcar convertible promissory note and the subscription agreement will automatically terminate.
Cohen & Company Capital Markets, a division of JVB Financial Group, LLC, is acting as exclusive financial advisor and exclusive financial markets advisor to Zoomcar; Ellenoff Grossman & Schole LLP is acting as U.S. legal counsel to Zoomcar.
Lincoln International is acting as financial advisor to the Special Committee of Innovative's Board of Directors.
McDermott Will & Emery LLP is acting as US counsel to Innovative. Morris, Nichols, Arsht & Tunnell LLP is acting as counsel to the Special Committee. DLA Piper LLP (USA) is acting as legal counsel to Cohen & Company Capital Markets.
Founded in 2013 and headquartered in Bangalore, Zoomcar is the leading car-sharing marketplace in India, Southeast Asia and the Middle East and North Africa (MENA) region, with over 25,000 cars currently available for customers using its platform.
The Zoomcar community connects vehicle owners with guests, who choose from a selection of cars to drive at affordable prices, promoting sustainable and smart transportation solutions in growing markets.
Uri Levine, co-founder of mobility unicorns Waze and Moovit, is currently Chairman of the Board of Zoomcar.
Innovative is a blank check company incorporated as a Cayman Islands exempt corporation for the purpose of effecting a merger, stock exchange, asset acquisition, stock purchase, reorganization or business amalgamation. similar businesses with one or more businesses.
Its leadership, comprised of Dr. Mohan Ananda, Madan Menon and Elaine Price, along with a Board of Directors that leverages its capacity, experience and network with cross-border transactions and strategic growth, has sought to s associate with a technology company that had a global presence with a focused global growth strategy.
Innovative successfully conducted an initial public offering (IPO) in October 2021, during which it raised $235 million.
His investment thesis was to find a company that had a history of positive growth, a clear path to profitability, a strong and defensible market position coupled with a culture of inclusion, diversity and environmental responsibility.
Zoomcar Launches First-Ever Car-Sharing Marketplace in the Philippines, Allowing Filipino Passenger Car Owners to Monetize Their Vehicles