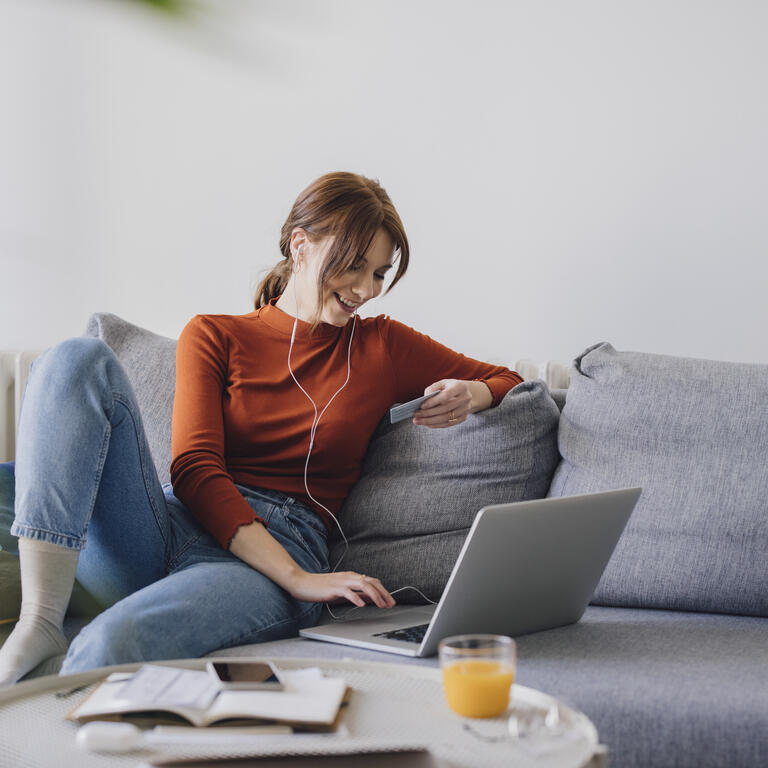 Synchrony Financial Stock: Sing Your Way To The Bank (NYSE:SYF)
Companies with less activity are generally good places to store cash while earning returns, as their lower overhead can mean less risk. I find this to be the case with banks and insurance companies, which have had a decent recovery over the past 12 months.
While the big names in the retail banking segment are getting the most attention, I see value in less followed names such as Synchrony Financial (SYF), which is trading at a much more reasonable valuation. In this article, I highlight what makes Synchrony a boon in the financial industry right now.
Sing to the bank
Synchrony is a well-respected consumer financial services company, offering a wide range of specialized financing programs. This includes innovative banking products for consumers in key sectors including digital, retail, home, automotive, travel and healthcare. It is also one of the largest private label and co-branded credit card issuers in the United States.
Synchrony helped the economic rebound, with consumer spending coming back to life. This is reflected in Synchrony's purchase volume which increased 16% year-on-year to $42 billion during the third quarter.
I'm also encouraged to see that average active accounts are up 5% year-on-year to 67 million, and that Synchrony is benefiting from higher interest rates and robust demand for consumer credit, with net interest margin increasing by 165 basis points to reach 15.45% in the third quarter.
Additionally, PCL fell $1.2 billion (or 98%) including a $247 million reserve release attributable to the Gap portfolio alone due to lower net charges. SYF is also becoming a more efficient company, as the efficiency ratio (calculated by taking expenses divided by net revenue) fell 100 basis points from a year ago to 38.7%.
This translates into high profitability for the company. As shown below, SYF earns an A+ rating for profitability, with a net profit margin of 45% and return on equity of 33%, well ahead of industry medians.
Looking ahead, I see potential for continued efficiencies as management invests in the business and guides expense reductions of $210 million for full year 2021. Additionally, SYF's business appears poised for continued growth, as it recently renewed 9 programs, including The Container Store (TCS), and launched a Walgreens Credit Card (WBA) and PayPal Savings Program (PYPL).
Synchrony can also experience growth by leveraging small businesses, while helping them unlock new customer base. This is supported by its partnership with global financial technology and payments company Fiserv (FISV) through its Clover platform, as noted by management on the recent conference call:
"We announced our expanded strategic partnership with Fiserv through which small businesses will now be able to access Synchrony products and services and accept private label credit card payments through Fiserv's Clover point-of-sale and commerce management platform. This will enable accelerated growth for small businesses, enabling merchants to attract more customers and generate more revenue by giving our customers greater flexibility and choice in how they shop.

We will also explore other opportunities to cross-sell Synchrony products to existing Clover merchants. Importantly, this strategic partnership also deepens the Synchrony ecosystem and reinforces our growth strategy to expand and accelerate innovative product offerings through additional distribution channels. It builds on our momentum to get our products to merchants faster and leverages Synchrony's leadership, funding, analytics and services. We're excited to use point-of-sale innovations driven by Clover to continue transforming the way people shop while helping merchants grow." – CEO of Synchrony
Meanwhile, Synchrony continues its impressive streak of shareholder returns, with $1.3 billion in share buybacks in the third quarter alone. As seen below, SYF has retired an impressive 30% of its stock count over the past 5 years.
Meanwhile, SYF maintains a BBB-rated balance sheet with a Tier 1 capital ratio of 18.0% (vs. 16.7% last year), well above the minimum requirement of 6%. Although the dividend yield of 1.8% is not high, it is still well above that of the S&P 500 (SPY). It also comes with a very low payout ratio of 13% and a strong total return history through the aforementioned stock buybacks.
Risks for Synchrony include potential for consumer financial weakness during economic downturns. In addition, the credit card industry is facing new challenges from the emerging "buy now, pay later" segment, which seeks to bypass credit cards. Finally, Synchrony faces competition from other credit card issuers, which may seek to woo its retail partners.
I see value in SYF given all of the above at the current price of $48.76 with a mixed PE of 6.8x, well below its normal PE of 10.8x. Analysts expect EPS to decline 12% this year after a very strong 2021. However, it looks like the relative undervaluation more than offsets this uncertainty, as shown in the price/earnings chart below.
Analysts on the sell side have a consensus Buy rating, with an average price target of $58, implying a potential total return of 19% over one year, including dividends.
Key takeaway for investors
Synchrony Financial is performing well in this business environment, with improved financial metrics and net new account additions. It maintains strong profitability and leverages the small merchant ecosystem through its partnership with Fiserv. Meanwhile, management is continuing its track record of strong shareholder returns, and the stock appears to be undervalued for potentially strong long-term returns.