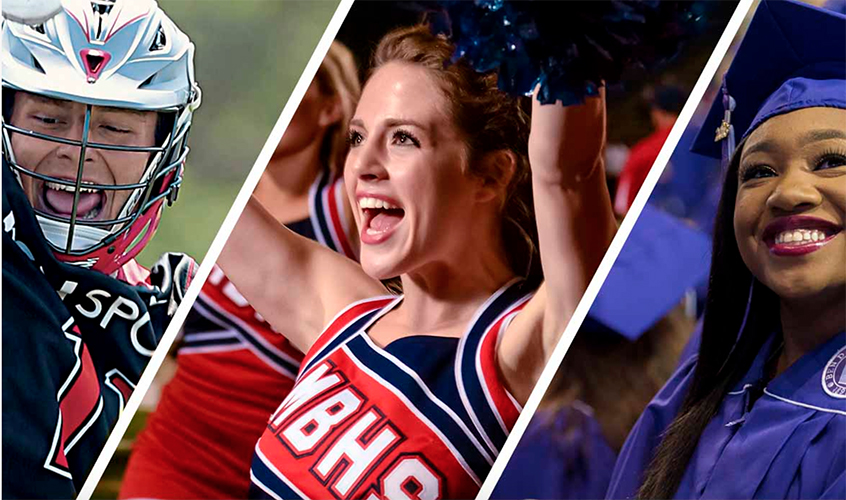 Varsity Brands' debt rating has gone down
[ad_1]

Standard & Poors has downgraded the debt ratings of Varsity Brands Co. Inc., the parent company of Varsity Spirit, Herff Jones and BSN Sports, as the COVID-19 pandemic leads to a growing number of school and business closures. event cancellations. The emphasis on social distancing and restrictions on large gatherings are also disrupting the company's operations, the rating agency noted.
S&P said in a statement, "We believe that the revenues and profits of U.S.-based Varsity Brands Holding Co. Inc. and Hercules Achievement Inc., collectively known as Varsity Brands, could decline significantly due to of their participation in the school affinity market.
S&P said it was downgrading its issuer credit rating on Varsity Brands to "CCC +" from "B-" and its issue level rating on its senior term loan to "CCC +" from "B – ". The senior term loan recovery rating of "3" is unchanged.
The negative outlook reflects the potential for a lower rating over the next 12 months if, in its opinion, the risk of short-term default has increased, including a liquidity crisis, breach of financial covenants or restructuring.
S&P said in a statement, "Sales and earnings will decline significantly at least in the near term. The COVID-19 pandemic has forced widespread school closures in the United States, and it is likely that many schools will remain closed at least in the short term. Additionally, the emphasis on social distancing and restrictions on large gatherings could also result in lower demand even if school closures are short-lived. While our economists' best-case scenario points to a rebound in the second half of calendar year 2020, there is substantial uncertainty regarding the rate of spread and peak of COVID-19 and its lingering effects on the U.S. economy. Many public schools depend on state tax revenues to fund their activities and so far have not seen an immediate economic impact as budgets tend to get stuck a year in advance. However, if the coronavirus is not contained in the short term and prolongs the recession and ensuing recovery, schools could see their funding cut next year, further hurting sales and profits for Varsity Brands.
"The negative outlook reflects the potential that we may downgrade over the next 12 months if we see increased risk of default in the near term.
"We could lower the rating if Varsity Brands sales and earnings decline significantly in the midst of the pandemic, causing free cash flow to fall below $ 10 million or EBITDA interest coverage maintained at close to 1x. We may also lower our rating if we believe that Varsity Brands is likely within the next 12 months to file for bankruptcy or enter into a restructuring agreement with its lenders that we would consider to be tantamount to default. This could be precipitated by a decrease in liquidity, an expected breach of a financial commitment or an unsustainable capital structure.
"We could take a positive rating action if COVID-19 is contained and the macroeconomic environment shows signs of recovery from the pandemic and Varsity Brands strengthens earnings and free cash flow with EBITDA interest coverage approaching 2x . This could happen if the volume of early bookings and inbound orders accelerate and the business benefits from its digital platform and cost reduction initiatives. "
Photo courtesy of Varsity Brands / Bain Capital
[ad_2]